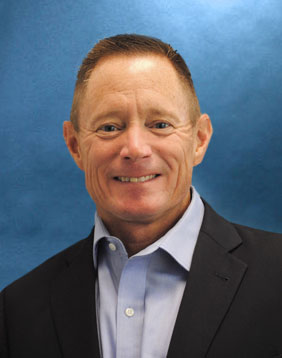 About Jeff Hutchison
Jeff Hutchison is considered a coach in every sense of the word. He is high energy, optimistic, focused and approachable. He has coached leaders in four different Fortune 500 Companies in all 50 states over his 30 year career in sales management and new market development. He has a true passion for helping individuals and teams see and realize their own potential He has a unique ability to uncover key drivers for both individual teams through effectively asking questions to accurately diagnose issues and opportunities before prescribing solutions.
His experience in leadership positions taught him the fallacy of wasting time in fixing deficiencies in people. Jeff believes that leveraging the strengths of individuals and teams, such that the weaknesses become irrelevant is the key to organizational success. "Don't send your pitchers to batting practice" is one of Jeff's published articles. One of Jeff's great loves is coaching sports and he has coached literally hundreds of kids in multiple sports. While simultaneously coaching sports and leading professional teams for 12 years, Jeff was amazed how similar the two are in terms of creating culture, developing leaders, driving team spirit and ultimately winning. Done correctly, both of them result in the same two out comes: success and fun. Jeff also has a passion for coaching tomorrow's leaders. Organizations typically invest in their senior managers and VP's, while "talking" about the importance of understanding the millennial generations. Millennials will be the largest part of the workforce by 2018 and ensuring they are prepared to lead is important for any winning organization
Jeff stresses that culture is the primary engine that attracts and retains people, creates sustainable business growth, and ultimately differentiates organizations in the marketplace. That said, culture, itself, is not "created". Culture is the result of conscious decisions backed up by aligned actions over time. When an organization does business a certain way, makes decisions with a particular moral and ethical compass, and hires and promotes people based on demonstrated integrity, desirable cultures arise. The opposite is also true! He believes strongly in overinvesting in recruiting, talent development and succession planning.
Balance is a key focus of Jeff's beliefs. Having gone through a "life balancing" Dream Weekend every year for the last 25 years, Jeff works with his teams to ensure their businesses and lives are balanced. In business, it means that the business requirements of the team are balanced with both short and long term objectives. In life, it's all about work, faith, family, physical, financial and community balance. Balanced individuals and teams perform far better than ones that are out of balance. "Balance your tires, or drive your car off the road" is another one of his published articles.
Through his experience of leading teams through multiple acquisitions and mergers, Jeff is an expert in change leadership. Moving teams from resistance, to adoption to leaders of change is paramount in today's environment. Jeff stresses the importance of "why" at all levels. When teams understand the why of the objective, the why of the strategy, their willingness to engage and drive tactical execution in a fast paced change environment increases exponentially. The result is a positive retained culture.
Jeff has extensive experience in recruiting top performing sales management professionals and has developed a time tested process that he has implemented at multiple organizations to attract top talent regardless of the size or growth curve of the Company. Jeff's "I UNITE" sales process has been industry tested and leads to improved sales performance and strengthened customer relationships through it's partnership approach regardless of the industry. Jeff has written and published articles on leadership and team development, coaching as well as key business development concepts.
Jeff is from St. Louis, Missouri and graduated from Bradley University in Peoria, Illinois with a BS in Marketing currently lives in Chicago with his wife Jean and their three children. Jeff has also completed his MBA, 3 marathons, 20 triathlons, black belt in Tae Kwon Do, and is active in his Church.
About G6
I was scheduled to give a talk to a group of young leaders on the topic of leadership, and I was looking for the perfect quote to rally my speech around.
I discovered a quote that summarizes everything I believe in life, leadership, business, faith, family, and sports.
"Do not grow weary, for as long as we do good, we will reap a harvest in time, so long as we do not give up". Galatians 6:9
For me, that is the key to life!!!
Don't be tired. Treat people the right way. Do the right thing. Make the right decision. Be excellent at what you do.
If you do, your time is coming. You will reap a harvest. Just don't quit. Don't ever quit.
If we can develop leaders who believe that, and can carry such a vision, the teams that are being built alongside them will be stronger and more effective.