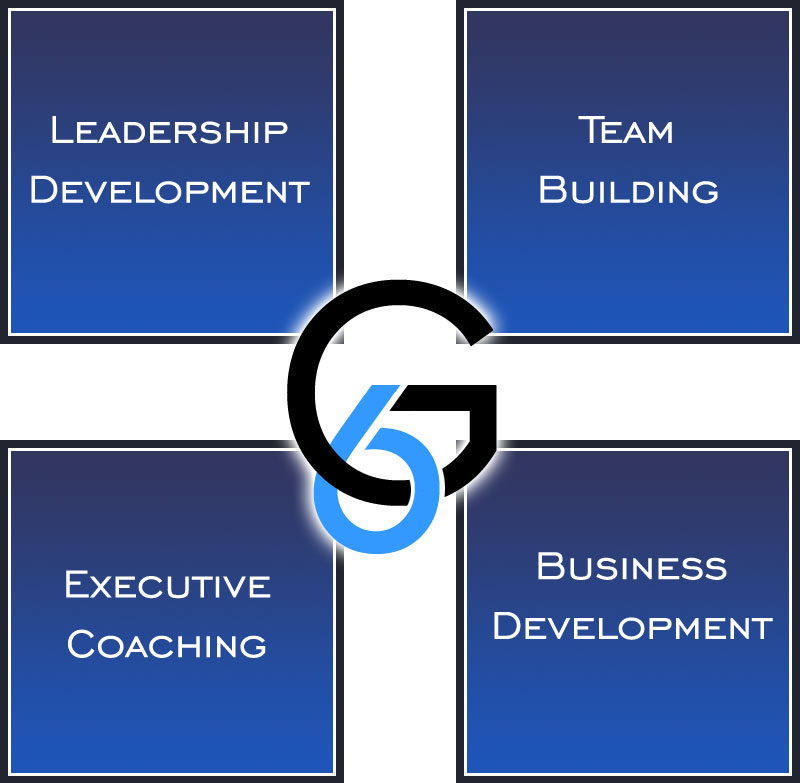 At Team G6, our goal is to help you and your team get from where you are to where you want to be. We are focused on developing leaders, who can build effective teams who can lead their organizations to sustained success.
Leadership Development
Leadership is about demonstrating an uncompromising commitment to consistent growth and to winning. Effective leaders uncover the strengths of the team and leverage them for consistent success, and are masterful at encouraging others to achieve more than they could have on their own.
Team Building
Team building begins with culture creation. It's about selecting highly talented and committed individuals and harnessing their talents in a way that creates synergy, encourage risk, incentivizes fast decision making, learns from set backs, and has fun.
Executive Coaching
Grow your leadership arsenal through focused and customized ONE ON ONE coaching and guidance. Integrate standardized assessment tools with candid feedback and ongoing accountability sessions that are designed to leverage leadership strengths and minimize leadership gaps for sustained business results.
Business Development
Comprehensive market assessment and strategy development — Organizational Objective through Execution mapping — CRM optimization — Sales operations excellence